Crossdressers Beaten In Benin Republic (video)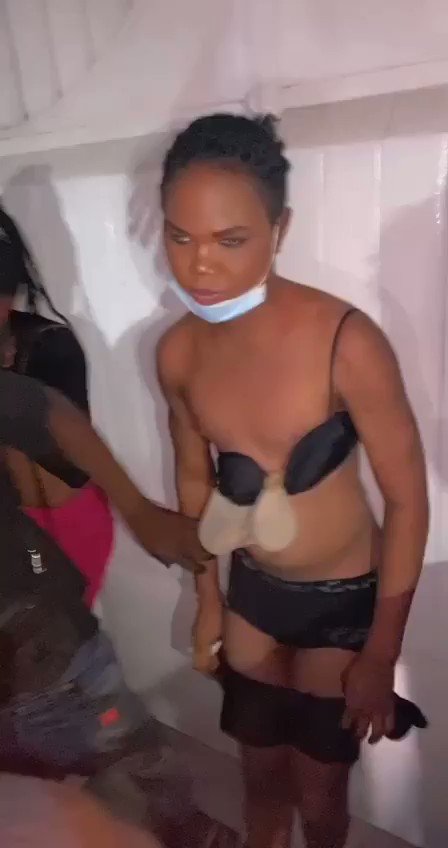 Three crossdressers have been disgraced by an angry group of men in public.
The three crossdressers suspected to be homosexuals were forced to strip after getting the beating of their lives.
The men attacked the crossdresser with bottles then humiliated them by forcing them to strip naked.
The incident occurred on Saturday, May 1, at Sunset Bar in Cotonou, Benin.
The violence was captured on cell phone video and uploaded to social media.
It caught the attention of an NGO and LGBT+ advocacy group Hirondelle Club Benin and they shared it on Twitter to spread awareness about violence against transgenders.
The video caption reads: "We have just denounced an umpteenth aggression against people LGBTQi in Benin a few days before the celebration of May 17. We condemn these acts with the last rigor. We will come back for more details."
In the video, the men are seen harassing the crossdressers. The men forced them to take off their clothes while also slapping them and throwing objects at them.
Join our telegram group and get latest sex videos, leak videos, Onlyfans videos and our update via Here
Do you have a nude to leak, want your nudes to be remove? Content removal page