Man Uses Lamborghini Exhaust to Cook Meat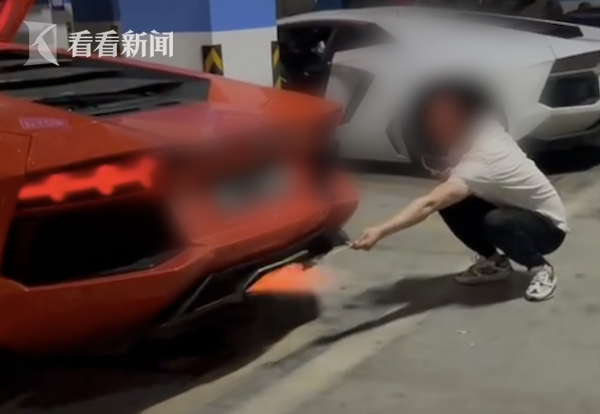 On May 29th, a Chinese guy decided to go out and grill some meat. Nothing wrong with spending your weekend having a barbecue, right? Unless you do it in a garage and use your hundreds of thousand-dollar supercar fire exhaust for cooking skewers. Lots of things went wrong with that one…
According to Chinese media, the event took place in Changsha, Hunan. And because people do stupid things for attention, the Lamborghini owner considered that it was a good idea to use his fiery exhaust for cooking his skewers.
His well-thought-out plan also involved a friend, because someone had to push the accelerator to get the backfire going. There was also an audience who filmed the whole foolish act.
The guy put the skewer in front of the fire exhaust, and flames started blowing on the meat, making the stick bounce back and forth.
This lasted only a few seconds, and the obvious happened – the car started to fill with smoke. It doesn't take much to figure out that redlining a powerful V12 on a Lambo Aventador while it's parked will eventually lead to overheating.
Join our telegram group and get latest sex videos, leak videos, Onlyfans videos and our update via Here
Do you have a nude to leak, want your nudes to be remove? Content removal page