The Simpsons Has Been Re-Imagined As A Hellish British Sitcom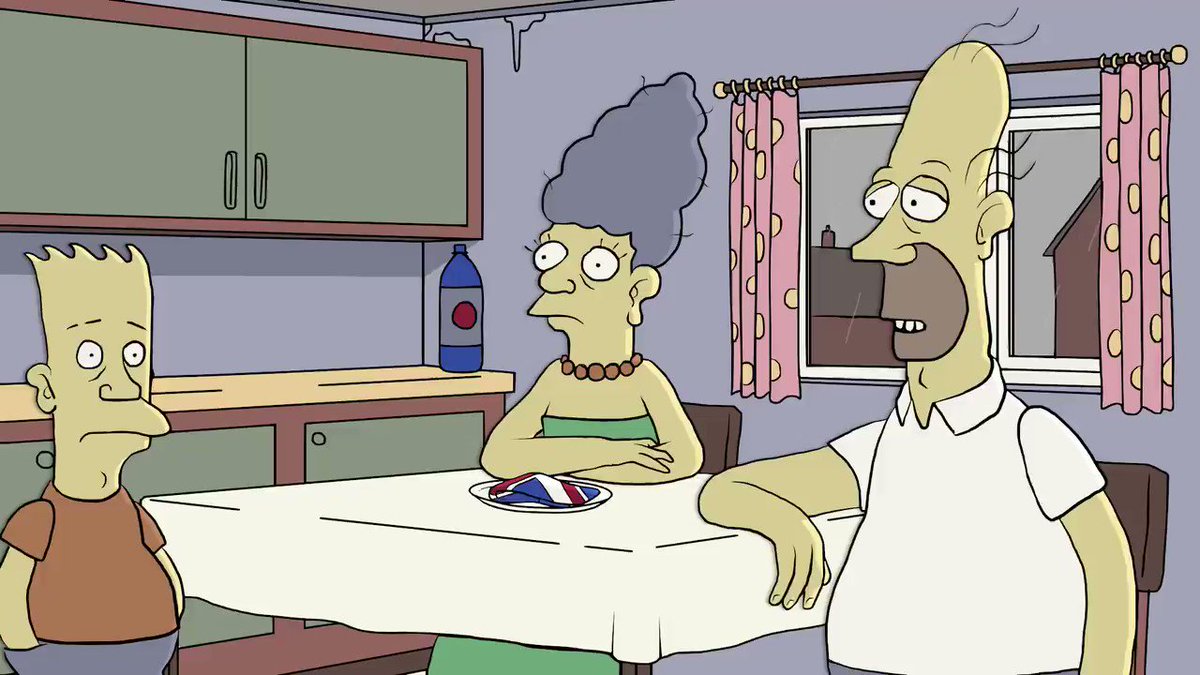 British comedian Alasdair Beckett-King is behind the short film, which sees the characters swapping their well-known American accents for British ones.
"What if The Simpsons were a British show? It would be shorter and a lot more depressing,' he wrote in a post accompanying the video.
Homer, Marge and Bart can be seen in the kitchen during the clip, which has garnered over 1.5 million views since being posted.