TV Reporter Robbed at Gunpoint Live on Air in Broad Daylight.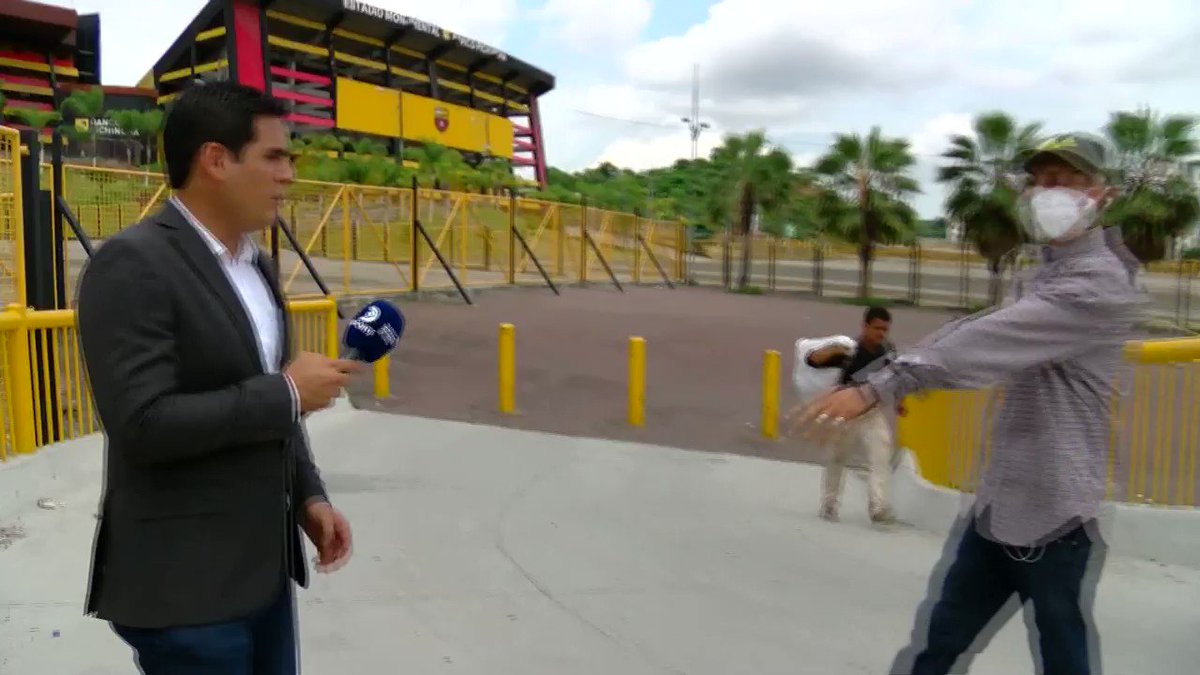 shocking video is going viral on social media showing a TV reporter and his crew being robbed at gunpoint during a live broadcast in Ecuador.
The incident which happened on February 12 shows a gun-wielding robber outside a football stadium, demanding the reporter and the TV crew to hand their cash over to him. According to The Sun, journalist Diego Ordinola was reporting for DirecTV Sports when the incident occurred outside the Isidro Romero Carbo Monumental Stadium.
#reporter robbed
#reporter robbed at gunpoint
#TV Reporter Robbed at Gunpoint Live on Air in Broad Daylight