Two people Grabbed With Human Bones
Two people Grabbed With Human Bones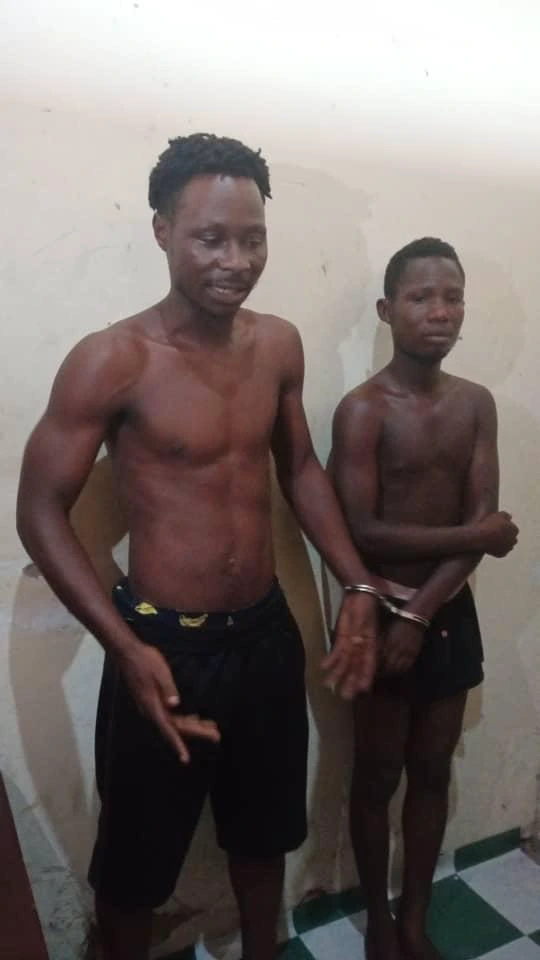 Police in Kraboa – Coaltar, the District capital of Ayensuano in the Eastern Region have arrested two suspects who are assisting in an investigation over alleged trading of human bones with a spiritualist.
The suspects, a taxi driver, Awatey David Okra, 22, and Amenuvor Nicholas, 20, were grabbed by the Unit committee chairman of Kwamekyere Electoral Area, Aware Isaac who sent them to the Police station.
According to the Unit Committee member, he intercepted the Daewoo taxi cab with registration number GE 5063-15 onboard with the above suspects from Suhum direction towards Kwamekyere, for being suspected of carrying some contraband goods.
Join our telegram group and get latest sex videos, leak videos, Onlyfans videos and our update via Here
have a leak? chat with us, need a talk on relationships, need an advice on any issue?, want to donate and support us? We are on Whatsapp for the purpose only via Here
Categories: general news and entertainment
0 Responses