Viral video of Man doing push up on a moving vehicle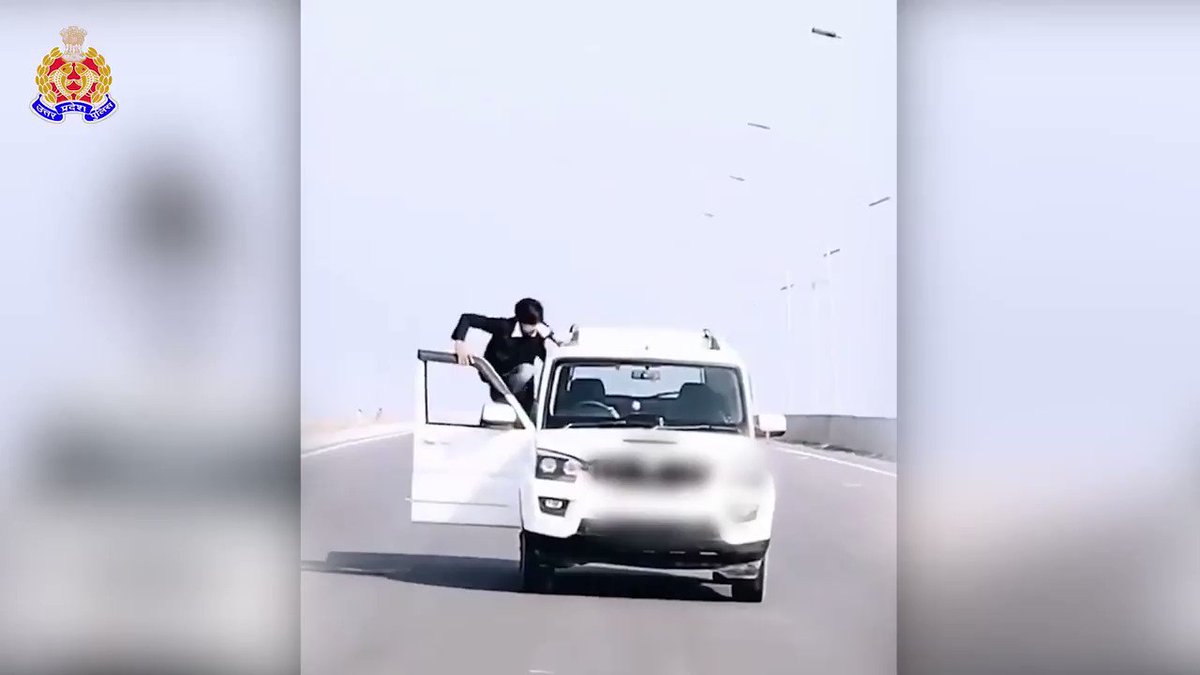 Recently, a video of a youth doing push-ups atop a moving car in the middle of a highway went viral on social media.
Soon after the viral video grabbed the attention of the Uttar Pradesh police, they decided to take action on the matter.
Later, the police team took to Twitter and posted a hilarious reaction of the youth's reaction after he was issued a challan for making the stunt video.
The UP police team shared the video with the caption, "Some Pushups will only bring you down in the eyes of Law ! Stay Strong, Stay Safe!" The viral stunt video of the youth was reportedly shot in Firozabad and the youth has been identified as Samajwadi Party leader Krishna Murari Yadav's son Ujjwal Yadav.
The car used while making the video was a Scorpio and the owner as well as his son was charged them
Join our telegram group and get latest sex videos, leak videos, Onlyfans videos and our update via Here
have a leak? chat with us, need a talk on relationships, need an advice on any issue?, want to donate and support us? We are on Whatsapp for the purpose only via Here